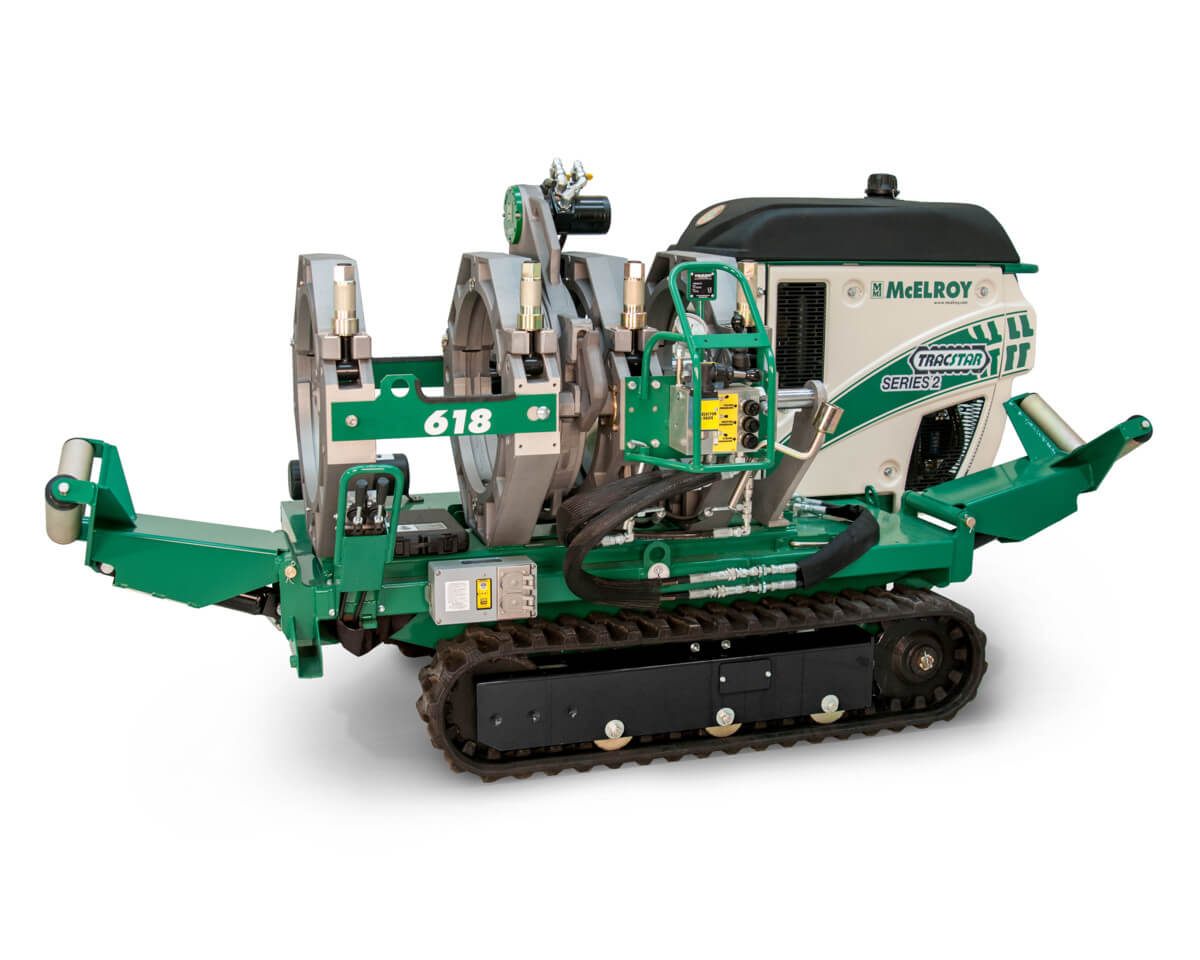 TracStar© 618
6" IPS - 18" OD (160mm - 450mm)
Product Type: TracStar©
Vehicle Type: Tracked
The new TracStar 618 Series 2 has been completely redesigned based on feedback from the field. The Series 2 machines incorporate a new cowling design that aids in heat dissipation ? while providing easier access for machine maintenance. An updated electrical system increases the circuit protection and a standard battery disconnect in now incorporated for easy lockout.
The TracStar 618 is also available as an Automated machine that guides the operator through each step of the fusion process.
Includes fusion machine, facer, heater, insulated heater stand and lifting assembly.
View Brochure
Contact For More Details