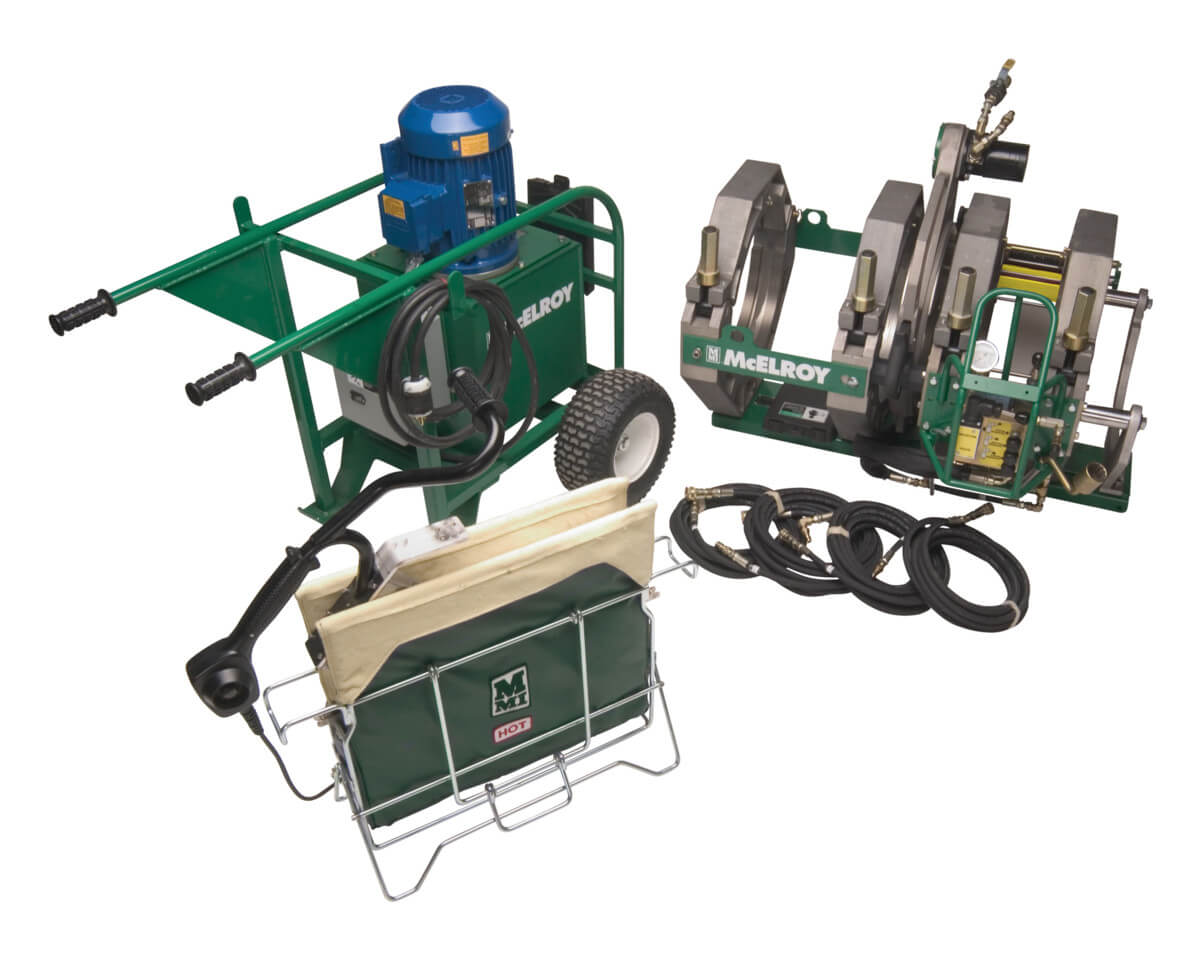 Pit Bull© 618
6" IPS - 18" OD (160mm - 450mm)
Product Type: Pit Bull©
Rugged and reliable, the Pit Bull 618 was built for jobsites where wheeled or tracked vehicles are not needed. Ready for the ditch or any other tight space, the Pit Bull 618 is as tough as they come.
The machine is compact while retaining many of McElroy's popular features including the patented Centerline Guidance System for equal distribution of force around the joint.
Includes fusion carriage, facer, insulated heater stand, and 12″ IPS – 18″ OD heater. Hydraulic Power Unit (HPU) sold separately.
View Brochure
Contact For More Details