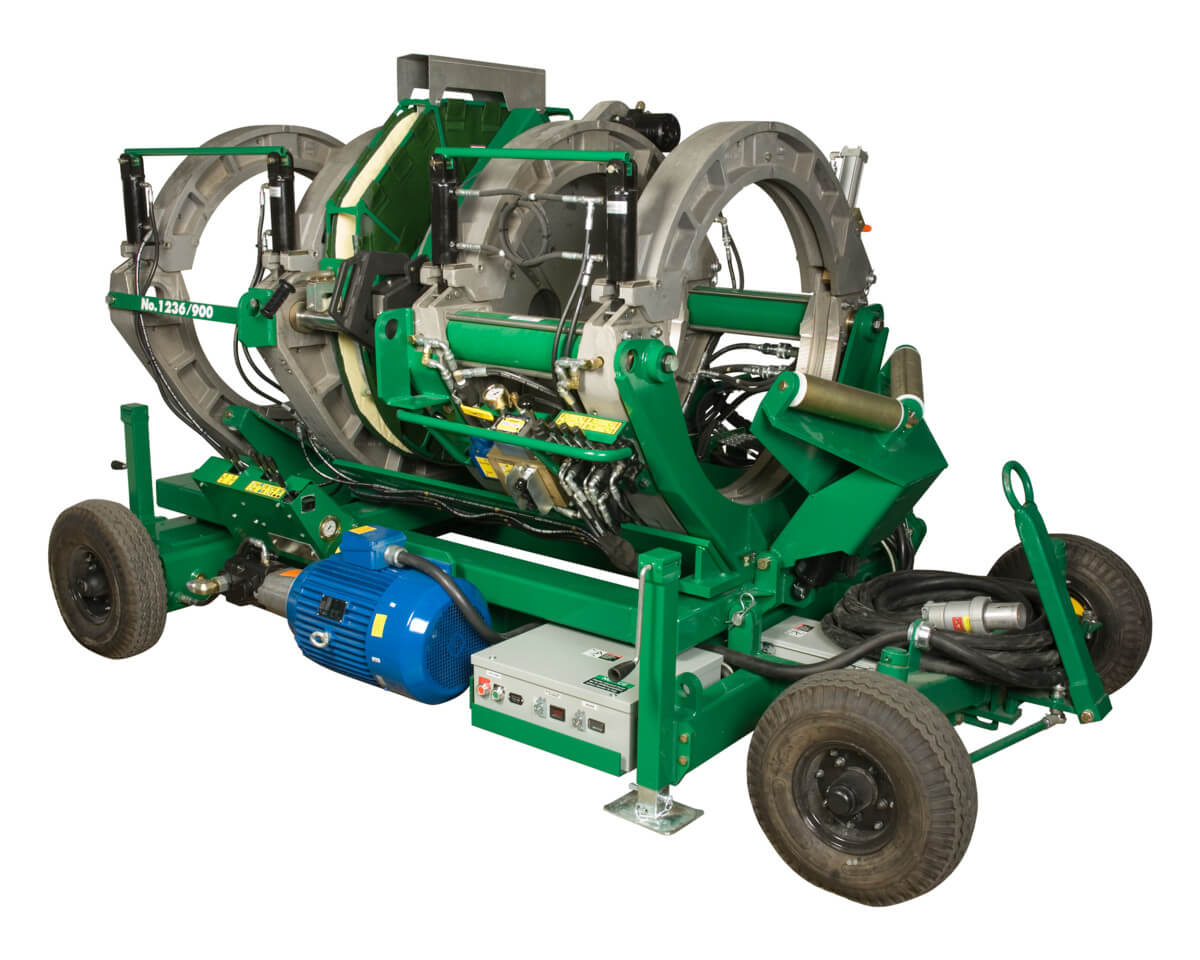 MegaMc© 1236
12" IPS - 36" OD (340mm - 900mm)
Product Type: MegaMc©
Vehicle Type: Rolling
Above ground or in the ditch, the 1236 brings the flexibility of smaller machines to large-diameter fusion. The carriage on the new machine features improved hydraulic and electric connectors that are interchangeable with the TracStar© 630 and 900 Series 2 machines. This versatility allows operators to mount the carriage on a rolling or tracked vehicle.
The carriage features 4 jaws, with a removable 3-jaw carriage for better accessibility in the ditch. The heater and facer can be top-loaded into the machine to maximize functionality in tighter spaces. The MegaMc 1236 Series 2 features hydraulically-powered assists for all fusion operations, including the operation of the jaws, pipe lifts, heater and facer. The machine allows for butt fusion of most fittings without special holders or removal of the outer jaw. Mitered inserts are available for fabricating ells.
Includes fusion machine, facer, heater and lifting assembly.
View Brochure
Contact For More Details